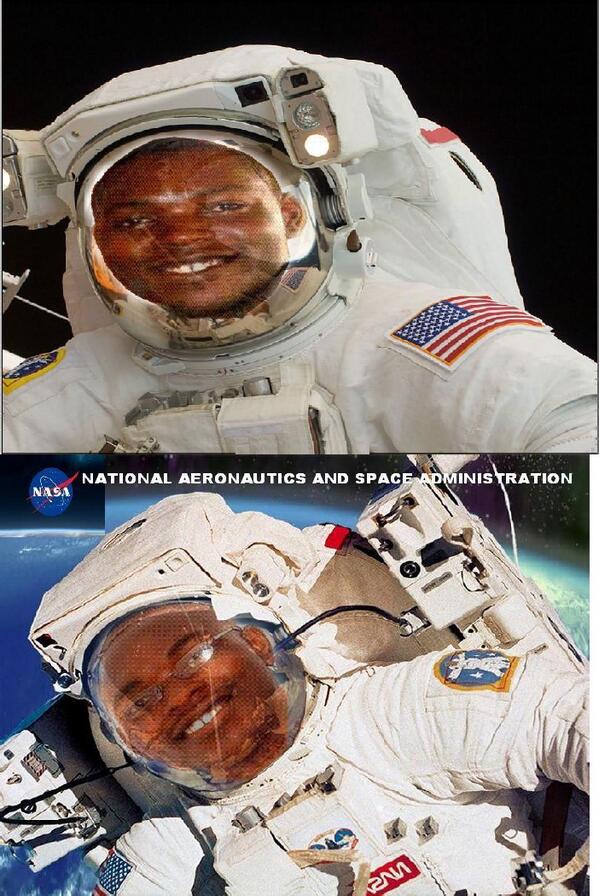 So 2 days ago I was going through my facebook, you know just to catch up with what was going on in my 'friends' lives. I noticed that one name that kept popping up in updates was Fauster Atta Mensah. Apparently this guy had done something interesting that got people talking about him so I consulted my very good friend Google to know what was going on.
What I found out got me bursting out with so much laughter, because as serious as the guy's actions were, you couldn't help but find humour in the whole situation.
So this guy, Fauster Atta Mensah decided to get creative, very creative by imagining and bringing to life the perfect world he so craved for.
Apparently he was able to fool the Ghana's national TV station, GTV into believing that he was a Nobel Prize Laureate. This fake claim got him featured in one of the TV stations programs which interviews distinguished Ghanaians.
In the Interview he talked about his many achievements which have all turned out to be a BIG lie. You'd be surprised at how far he went to make people believe his false claims.
-He set up a CNN account, fake CNN account that is
-He created a wordpress post about himself winning the Nobel Award
-He set up a profile at academia.edu talking about his imagined success.
He also set a profile at OmgGhana.com announcing himself as the youngest Nobel Prize Laureate.
A very photoshopped Fauster at a NASA space training center
Infact GTV and the Government of Ghana were so proud of his 'achievements' that they posted the video all over the internet describing him as the first Ghanaian to have won the much coveted award.
He even fooled the church of pentecost when they celebrated him at their annual national conference.
Apparently, the truth came to light when MIT contacted the station that they had no alumni who goes by Fauster Atta Mensah who had won a Nobel Prize.
The hand robot that 'won' him the Nobel Award-Photoshop
At NASA space training center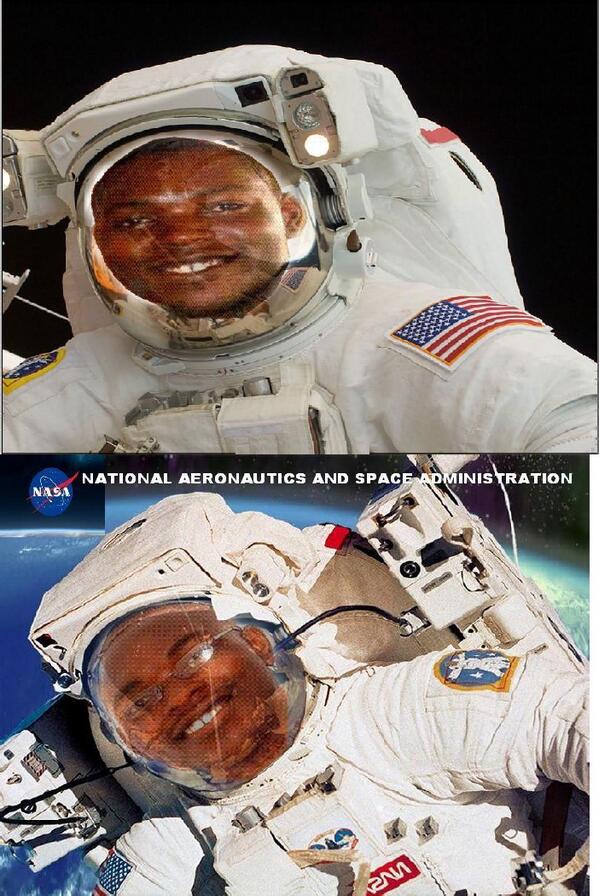 In Space
So well, this is the story of Fauster Atta Mensah, the first Ghanaian to receive a Nobel Prize.